We're the Go-To Team for Trenchless Sewer Repair in Oakland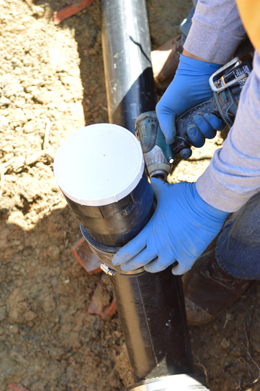 If you are having trouble with slow running drains in more than one area of your house or business, there's a good chance you have a lateral line blockage. This main drain line can be clogged with built-up debris that has gone down the sink or flushed down a toilet, or it could be the result of tree roots invading the line. Whatever it is, our Oakland sewer repair specialists will find out with a closed circuit television (CCTV) monitor system. We'll send a video snake through your line to determine what is causing the blockage. Depending on the issue, we have a few options. If you are here because you need a sewer inspection before a city verification, scroll down to the bottom of the page.

If there are tree roots in the drain or there is a build-up of debris from another source, we will clear the line with a hydrojet. This high pressure water cleaning will leave your lateral line as clean as it was when it was first installed. After the hydrojetting, we will inspect the interior of the line for damage. If there are small cracks, they can be filled with a high pressure chemical grout. The installation is monitored with the CCTV snake so the technician can direct the grout directly where it needs to go.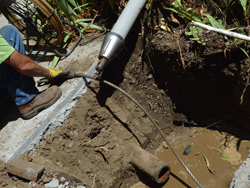 If tree roots have broken through your main line or there are several areas where the integrity of the line is in question, we would rather do a trenchless sewer replacement. This involves opening small holes at either end of your lateral line and running a guideline through your existing pipe. The guideline is fitted with a busing head followed by the new drain line. The busting head obliterates the old, cracked line and pulls the replacement through the existing run. The new line replaces the old and then can be attached to the building and main city sewer line. This process eliminates the need to dig up your landscape and significantly lowers the labor cost for sewer line repair.
We Provide Complete Oakland Sewer Inspections and Repair Work


Preparing for an EBMUD Verification Inspection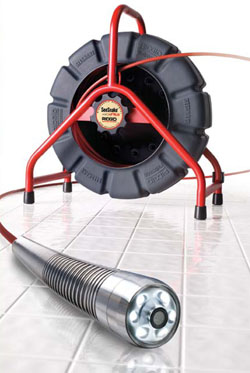 Have you heard about the new East Bay Municipal Utility District (EBMUD) regulations regarding your sewage system? If you haven't, here they are in a nutshell. If you are going to do a significant remodel (over $100,000), have a new water meter installed or sell your home in Oakland, you have to pass an inspection by the EBMUD. If you do not pass this inspection your building permit or sale will be postponed until your drain line meets local regulations. These regulations are all spelled out in the East Bay Regional Private Sewer Lateral (PSL) Ordinance.
This is why we provide complete Oakland sewer inspections and repair work. We can make sure that you won't hit any unexpected speed bumps whatever you're doing. We have a video snake that can be fed through your lateral line (the main drain line that run from your house to the city sewer line) and find any potential cracks or leaks. Depending on what we find, there will be three options. If you have a perfect line, congratulations, you're in the minority and you can immediately schedule verification with EBMUD to obtain your compliance certification. If there are minor problems in your line, we can patch them for you – a rather inexpensive sewer repair. If your lateral line is compromised, we can offer a trenchless sewer replacement.
The Regional PSL Ordinance applies to both residential and commercial properties. If you have a business in Oakland, it needs to be brought up to code as well. Our sewer inspection team can work from any drain on your property, or, if it is more convenient, inspect your lateral line from the nearest main sewer access point (this is slightly more expensive because of local permits and authorizations).