Choose the Best Oakland Plumbing Service Team, Every Time
Our Oakland plumbing service team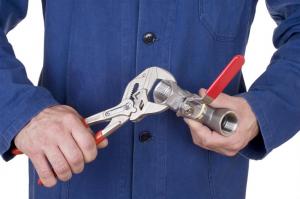 understands that there is no such thing as a one-size-fits-all plumbing job. That is why our well-rounded professional Oakland, California plumbers offer a variety of services for both new and old home construction. We want to be your "go-to" Oakland plumbers for all your Oakland plumbing service needs We strive to develop long-term relationships with each and every customer and pride ourselves on knowing that our customers feel secure with our services. From installation of new fixtures to repair of broken pipes, our Oakland plumbers are committed to providing honest, affordable and professional plumbing services for your home.
Our Oakland Plumbing Service Team Will Upgrade Your Old Hardware

Whether you are installing a new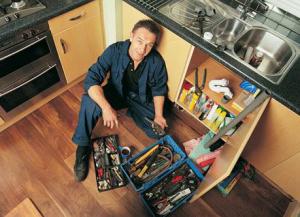 faucet or repairing an old one, our Oakland plumbing service will provide you with exceptional installation, repair and replacement services for all pipes, faucets and fixtures throughout your home. We also offer pipe replacement for old, worn or steel pipes that have corroded. Adding on to your home? Our Oakland plumbers can provide you with an in-home estimate on how much it would cost to add on to your existing pipes for the new addition.
Regular Oakland Plumbing Service And Maintenance
Plumbing is just like any other functioning
portion of the home – it requires regular maintenance. Our Oakland plumbing service contractors can perform all of your home's regular plumbing maintenance tasks including:

Pipe flushing and clean outs
Drain cleaningsM
Calibrating shut-offs and gauges
Removing potential blockages
Water softeners and purifiers calibrations
Our Oakland plumbing service want to ensure your home runs smoothly. By performing regular maintenance on pipes, fixtures, water heaters and other plumbing appliances, you will face less repair costs or even replacement costs later down the road.
We Do In-Home Estimates For Any Oakland Plumbing Service

Our Oakland plumbers believe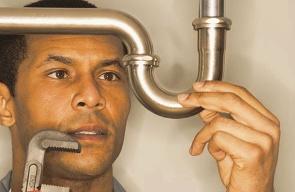 in upfront pricing. When you have a plumbing question, concern or emergency, an Oakland plumber will arrive at your home in a timely manner to not only assess the situation, but provide you with an accurate estimate before any work is completed. With our dedicated upfront pricing there will be no surprises or extra costs later once the job is done. Contact an Oakland plumber today to take advantage of affordable and reliable plumbing services for your home's next plumbing concern.
Oakland Water Heater Repair Specialists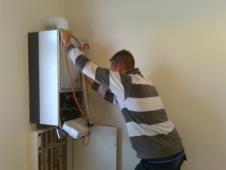 Is your water heater on the fritz again? Call our Oakland plumbing service and get it fixed, once and for all. We can even replace your old water heater for a fraction of the price you would expect. Older, energy-inefficient water heaters can waste 40% more energy than newer models by A.O. Smith, Rinnai, and Takagi, which means that you will actually see a material difference on your utilities bill when you switch from an aging heater to a modern model. We can even introduce you to a couple of tankless water heater models that will save you even more and can last up to 25 years.
Don't wait any longer. Call today and all your water heater repair and replacement needs will be covered in no time at all.
To learn more about our water heater repair services in Oakland, visit our water heater repair page.

Our Oakland Plumbing Crew Handles it All!