Let Our Oakland Plumbing Contractors Repipe Your Home
Are you constantly having plumbing problems?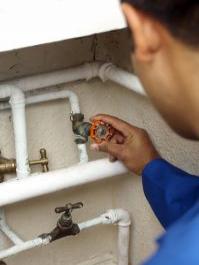 Do other plumbers keep coming out and try to fix your problems, only to have it happen again? We are expert Oakland plumbing contractors experienced in plumbing repipes. Call us today and let us see how we can help you get your house's plumbing under control.
Why Repipe?


Your plumbing system keeps leaking


You constantly have low water pressure


There is never enough hot water


Your water bills are higher than average


You've had partial replacement pipes installed, but the problems continue.
How Does a Repipe Help My House? Our Oakland Plumbing Contractors Have The Answer!

The truth is that, like everything else in life,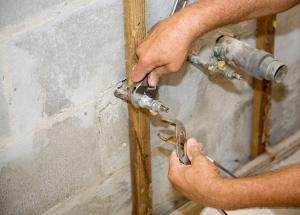 plumbing systems age. As they get older, they start developing leaks, wasting water or lose pressure. This ends up costing you, the homeowner, a lot of money in expensive repairs and high water bills. Other might claim that your problems can be fixed by only installing sections of pipes here and there, but this is an exceptionally costly temporary repair. All too often, we've seen partial plumbing repair work fail because the plumbers didn't address the root of the problem, which is the entire system.
A home repipe is a permanent fix.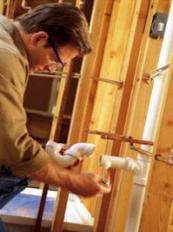 As professional Oakland plumbing contractors, we don't believe in letting our customers suffer through expensive, temporary fixes that ignore the root of the problem. We remove your old plumbing system from the ground up. Once we get rid of all those old pipes, we'll install an altogether new system into your home. By using quality materials, like copper pipes, in your new plumbing system, we can ensure that it will last for up to 50 years. With a finished repipe, you'll notice improved water efficiency and pressure. No more waiting 5 minutes for hot water and no more plumbing problems. Don't waste your time with less qualified Oakland plumbing contractors, call Oakland's leading home repipe expert today for a repipe consultation.