Oakland Plumbing Service Like You've Never Seen It Before

Your home relies heavily on pipes,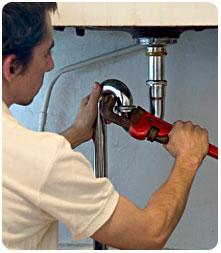 fixtures and fittings to carry gas and water throughout the structure safely and securely. When your pipes begin to leak, crack or even has faulty installation it can cause detrimental results to your home that will lead to costly repairs. Therefore, when your home has issues, utilizing a quality Oakland plumbing service is essential to ensure that the integrity of your home is preserved. Our professional Oakland CA plumbing contractors assemble, install and repair those pipes and fittings in accordance with plumbing codes and specifications to ensure each home has a stable and secure system.
Our Oakland CA Plumbers Cover:

Water heaters
Garbage disposals
Bathroom and kitchen fixtures
Water softeners
Drain cleaning
Leak detection and repair
Sewer replacement
Residential plumbing needs
And so much more!

Our Plumbers Provide In-Home Estimates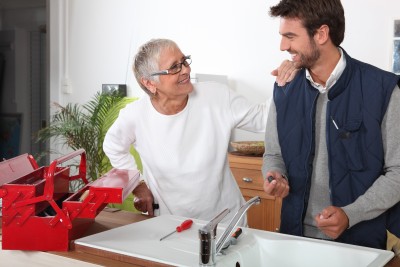 Providing accurate up-front estimates is important to us. Less honest plumbers are happy to lowball the initial bids just to add all sorts of costs throughout the job and after the work is completed because they know that homeowners are at their mercy. But we believe in a different approach: instead of trying to squeeze as much money as possible out of every customer, we treat ours with honesty and respect, so they'll always know who to call or recommend in an emergency.
When it comes to new construction, our plumbers in Oakland, California will work alongside your contractor as a subcontractor party. They will assess and review blueprints and the overall design of your home to determine the best route for pipe installation. From there both the contractor and an Oakland plumber will determine if copper, glass, plastic or ceramic pipes are best suited for your home and its needs. To ensure that your home's plumbing exceeds the standards and expectations of local codes and guidelines, your home's system will be inspected thoroughly by a building inspector. Our Oakland plumbers understand that finding a quality plumber is difficult.
"I really wasn't ready to pay for a water heater replacement, but they gave us a pretty reasonable bid. Then they sent someone out to take a look, and he told me that we didn't even have to have it replaced. The whole service cost about a third of what I was expecting, when they could have easily tried to gouge us for the whole amount. I definitely recommend, and will call again the next time I need a plumber." - Terry G.

"The plumber you sent out was great. He snaked our toilet in less than ten minutes, didn't leave a scratch, and didn't make a mess." - Mae B.

Meet Your New Go-To Oakland Plumbing Company
With so many professional plumbers in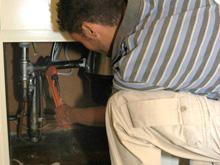 the Bay Area, you want to ensure that the plumber you choose for your home is one you can develop a long-lasting, working relationship with. You can rest assured that, when you choose our Oakland CA plumbers, your home's plumbing will be installed, repaired and maintained to the highest standards. Our Oakland, California plumbers have years of experience in both repair and installation to ensure your home operates optimally while under our care. Learn how Oakland plumbers can maintain your home's plumbing integrity today. Click here to learn more about our services and company today.